We have your required electrical 

    continuing education courses Here!

My Tesla Coil at our school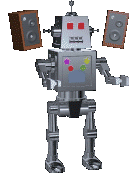 When you pay with Credit card

It will give you your password

for the online course below

2014 NEC changes online course.  $65.00   

​8 hour CE credit Arkansas

6 hours CE credit with Oklahoma

You can log on and off as you need. You have two weeks to finish course .


2014 Online Course

8 hour CE Credit

Check for our up coming Seminars  

​Click on Seminar button, we have no 2014 CE classes scheduled for the rest of 2016 year, 

We are getting ready for the 2017 Code cycle

 501-796-8925

Our online and Home study course for the 2014 are below   

Watch for PASSWORD

You will receive your password at time of payment.